Accredited calibration laboratory
Tamburini Srl has integrated its plain and thread gauge production with its own on-site Metrology lab offering an important testing and calibration service, operating in conformity with the reference standard UNI CEI EN ISO/IEC 17025:2018.
Recognising the importance of accreditation as an attestation by an Authority acting as an impartial guarantor of the competence, independence and impartiality of its Laboratory, Tamburini Srl provides all the necessary resources to maintain accreditation on behalf of the Italian accreditation Institution ACCREDIA in the metrology sectors most closely linked to the type of its product, in order to guarantee the utmost reliability of the company's calibration services provided and the certificates issued
In its capacity as an independent third party, ACCREDIA guarantees the Laboratory's compliance with applicable regulations and the reliability of calibration certificates and conformity certificates issued by the company on the market.
The Metrology lab, accredited as LAT N° 079, has the authority to issue calibration certificates for the instruments, the ranges and the uncertainties of measurement specified in a specific accreditation table published on the website www.accredia.it, also downloadable from this website.
As a result of Tamburini Srl's Metrology Lab's accreditation, its certificates are internationally recognised because of the EA mutual recognition agreements (European Cooperation for Accreditation) and ILAC (International Laboratory Accreditation Cooperation), and therefore, within the limits of declared measurement uncertainty, they are just as valid as those issued by National Metrology Institutes or by accredited foreign laboratories found in the framework of the aforementioned international cooperations.
Therefore, calibration certificates issued by the Laboratory LAT N° 079 guarantee metrological traceability to the units of the International System for tools and samples used in measurement processes carried out by companies that must prove they are operating in terms of "guarantee of quality". In this way, Tamburini Srl contributes in helping nurture trust in reliable and quality services on the market.
For requests, communications and for forwarding complaints, please contact: sitn79@tamburinigroup.it
Quality services
The quality of services provided goes beyond technical competence: the Laboratory also provides customers with maximum collaboration in terms of:
communication, by implementing, upon the request of all interested parties, the complaints management system for any complaints to be submitted to the Laboratory;
transparency, notifying the customer of any disciplinary provisions implemented by ACCREDIA or any suspension of accredited activities;
confidentiality, guaranteeing the protection of customers' data and intellectual property, notwithstanding statutory requirements (the specific confidentiality policy implemented by the Laboratory is available upon request).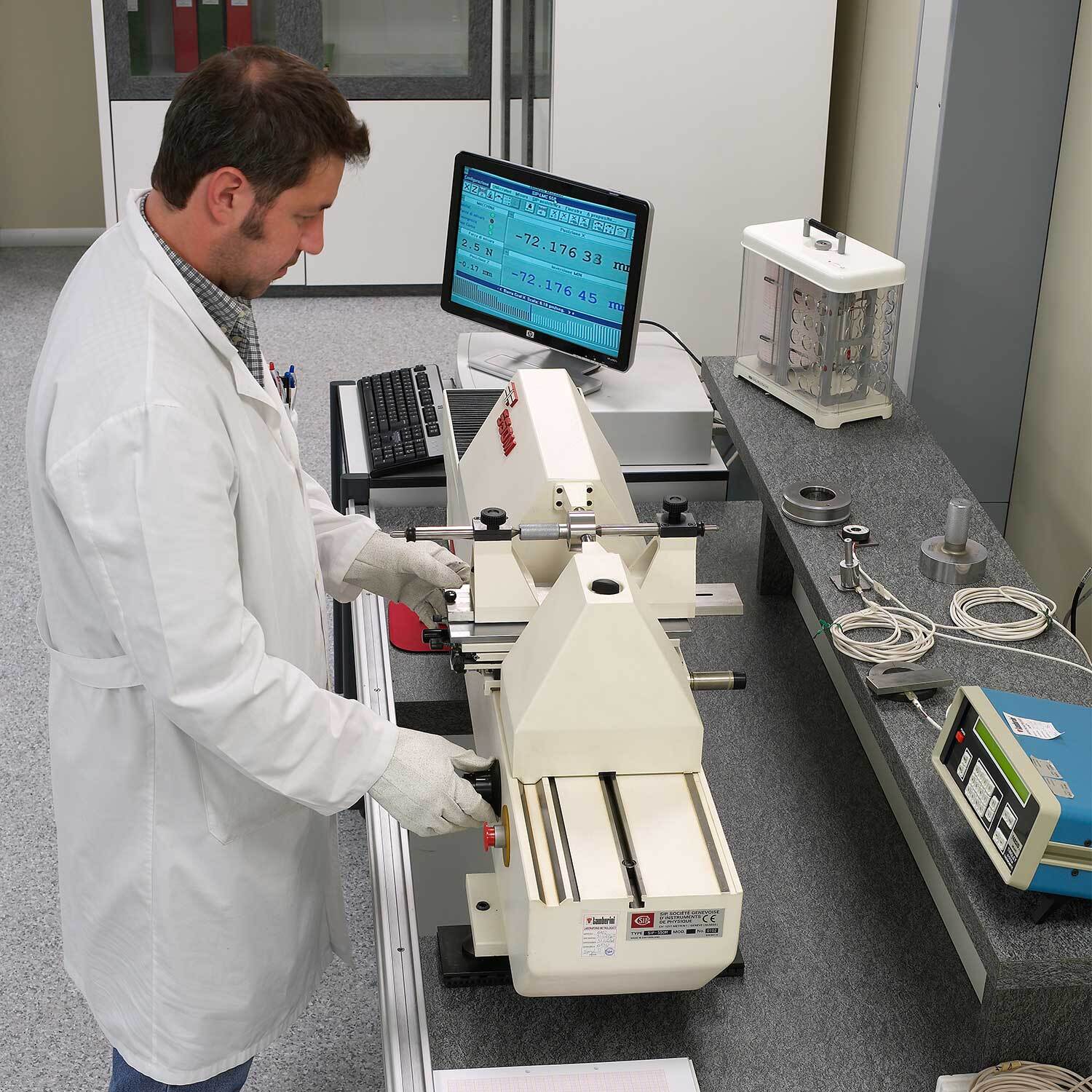 Would you like to receive detailed technical information?
Enter your name and email address to download the material we have prepared for you, free of charge.